Imperial's Corporate Social Responsibility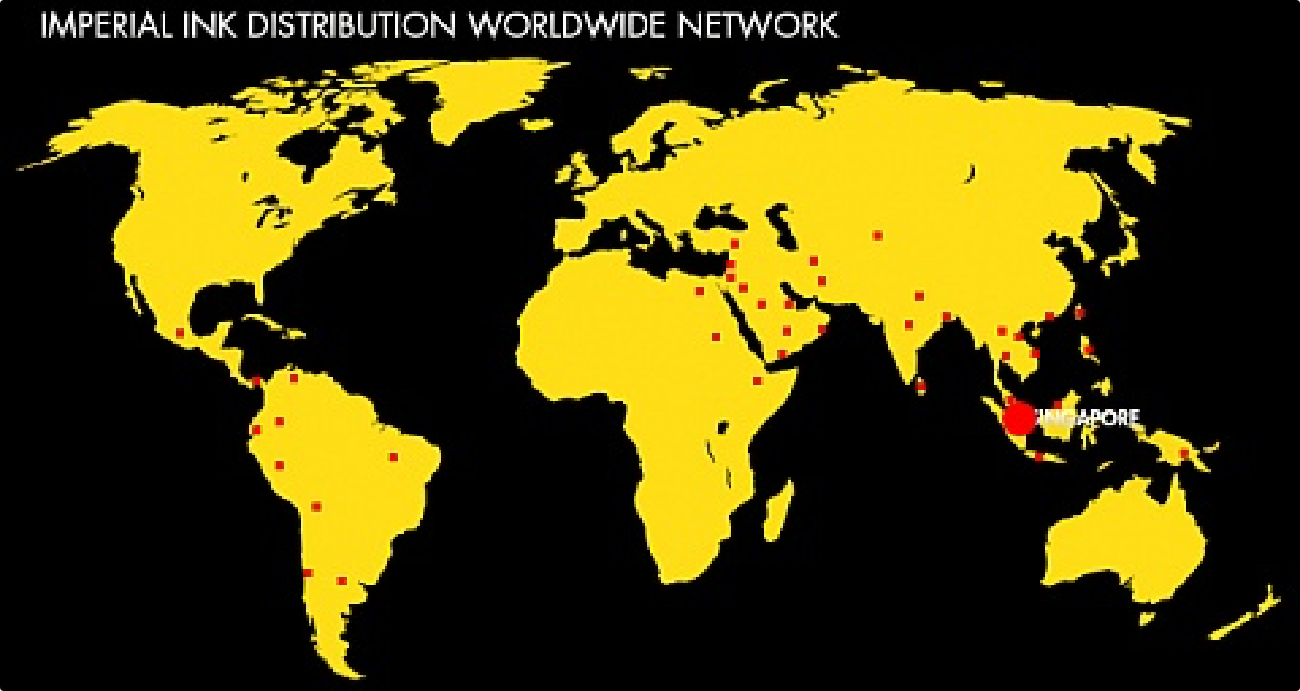 Worldwide Distribution
It's Imperial For Ink Everytime
Imperial Ink is proud to be an organization that is committed to excellence, with our wide range of top quality products as well as our dedication in service to each and every customer in over 30 countries worldwide.
Since its founding in 1988, Imperial Ink has grown from strength to strength with its continued investment in research and development.
We have our own dispersion techniques to make ink and efficient production methods. We are well equipped and positioned to meet new challenges in the graphics industry.
Our constant development of new types of inks and other products is the foundation of our success!